Article: Top 5 Date Ideas On A Budget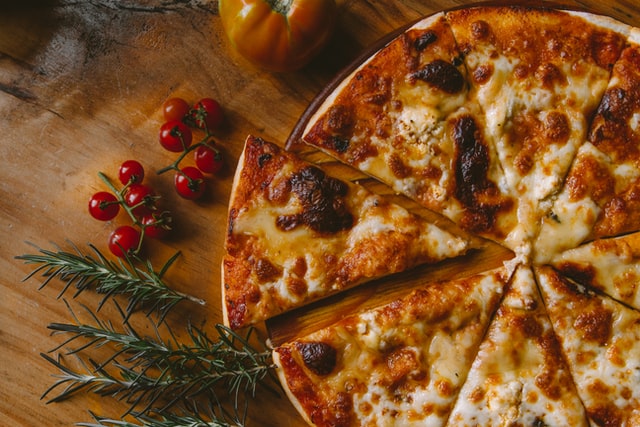 Top 5 Date Ideas On A Budget
Top 5 Date Ideas On A Budget
We get it, money can get tight, especially around the holiday season when there's so much to do and spend money on. Despite this, we want to empower you to keep going on dates, regardless of your budget. You're in luck because there are so many dates that you can do with your partner without having to be worried about money the entire night. Try out some of these date night ideas that are both cost-efficient and romantic! You don't even have to leave the comfort of your house for some of these ideas or if you do decide to leave, these suggestions will still help you save money and have a blast!
1. Homemade Pizza Night 
Making pizza at home is budget-friendly and fun. All that is required is some pizza dough, mozzarella cheese, and pizza sauce. You and your special someone becomes the chef for the night and you both can decide what fun toppings you would like to try. This is the perfect opportunity to try out something new on top of your pizza. As the chefs you both also get to pick a fun shape for your pizza, I always choose to make mine a heart shape, especially on date night. 
Hint: Try adding pineapple and prosciutto on top of your pizza, it may sound like a weird combination but it is to die for 

2. At-Home Game Night
It is time to pull out and dust off all of those old board games. There is nothing more fun than a little competition between you and your significant other. Whether you both decide to take a glimpse back to childhood and play some of your favorite board games or you decide to take a trip to Target and pick out a completely new game, you both are bound to have fun. I always like to add a little bit of an incentive during the game and say that whoever wins gets to pick out the movie for the night. It adds a little bit more excitement and motivation. 
3. Trip To The Farmer's Market
One of the perfect low-budget date ideas includes a trip to your local farmer's market. While you and your partner stroll around the market, be sure to pick up a loaf of fresh homemade bread, a bundle of fresh berries, and some veggies for the week. I make sure to never leave the farmer's market without grabbing a special pastry at the end to share… well maybe not to actually share.
If you both decide that this date went well, a perfect second low-budget date would be to make a meal out of all the vegetables and produce that you picked up at the market for dinner. 
4. Outdoor Movie Night
Whether you live in the warm weather all year round or it is summer for you, an outdoor movie night could be the perfect low-budget date night for you and your partner. You could have the option to either order a small projector off of Amazon and hang up a white sheet outside against your house and project a movie or find your local drive-in movie theater, both being a great option. 
Make sure you don't forget to grab some candy and popcorn for your movie!
5. Spa Night
This low-budget date night requires a little bit of planning beforehand. During the day, take a trip to your local convenience store to pick up two face masks, grab some under the eye masks, some fun smelling bubble bath soap, and a good smelling candle. To top off the spa night, you may choose to even grab a bottle of wine to get extra relaxed. This is both a fun and relaxing night for you and your partner and it can be customized for both of you!