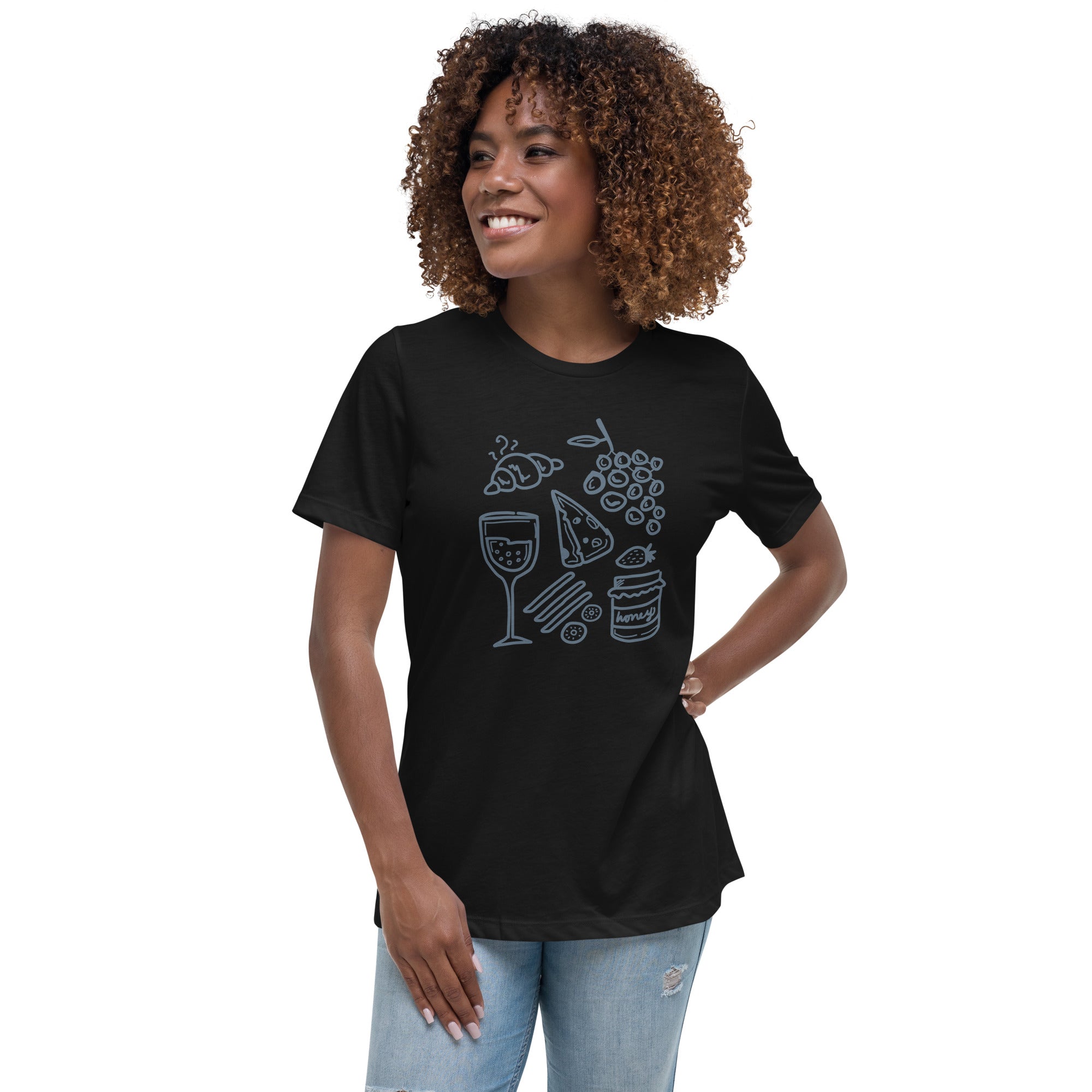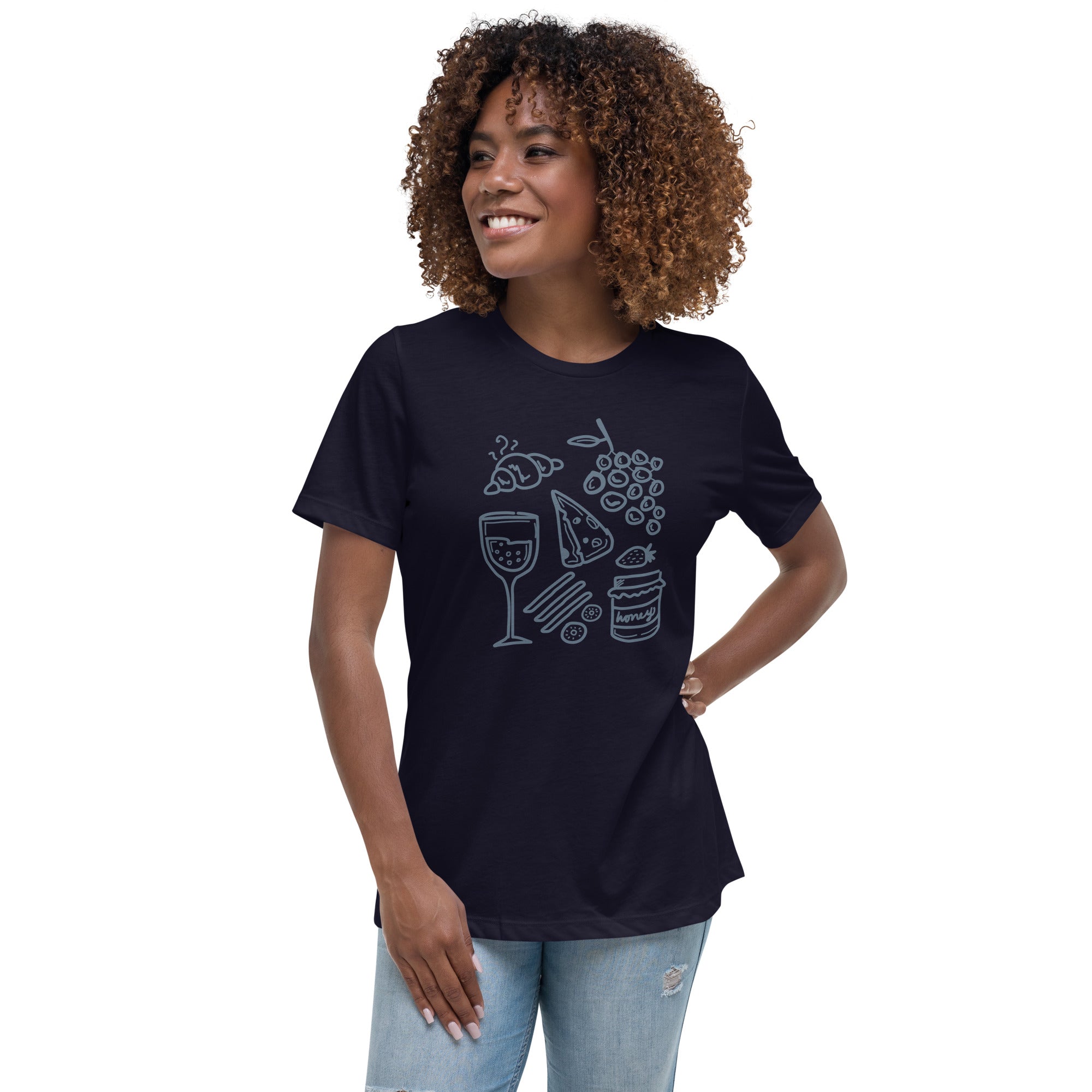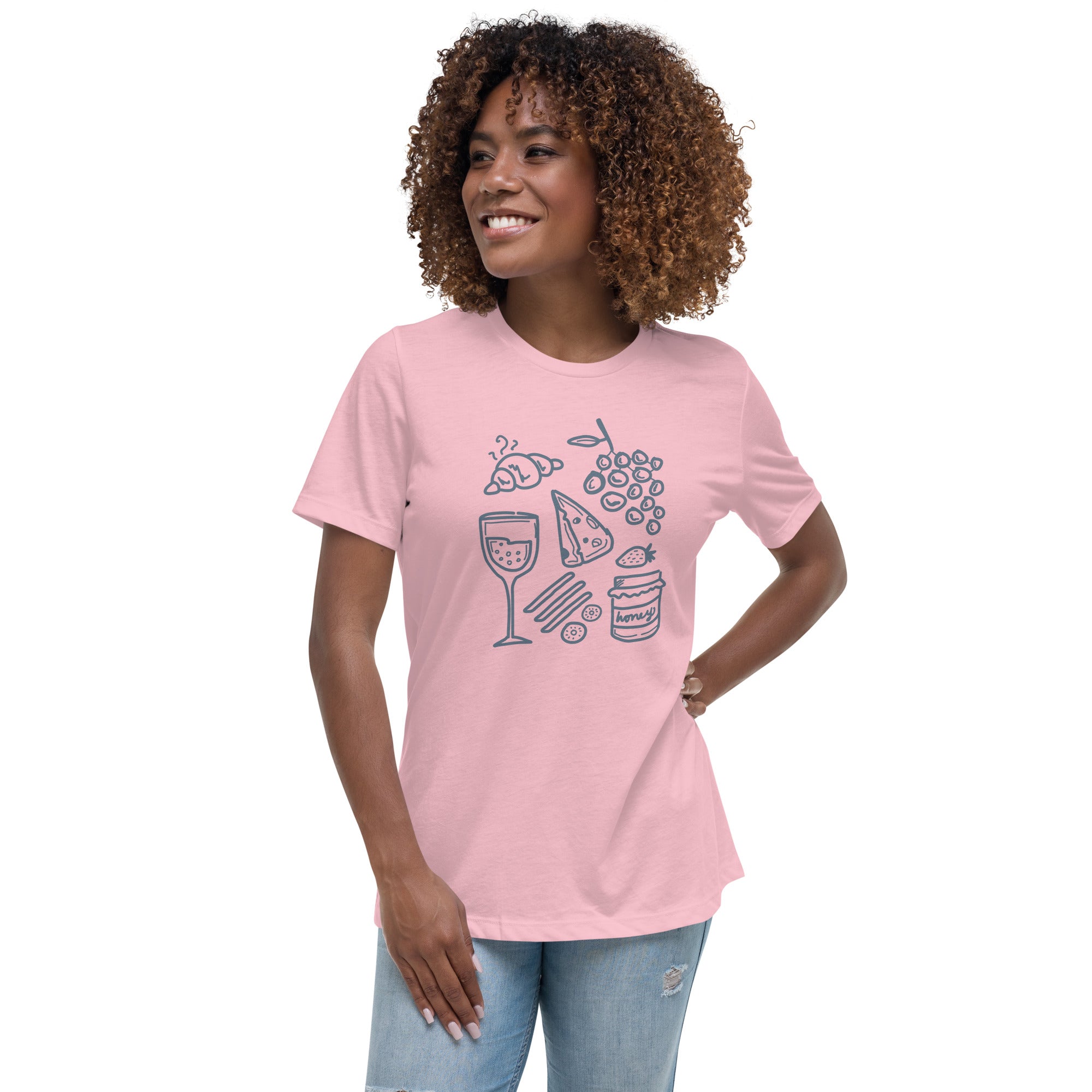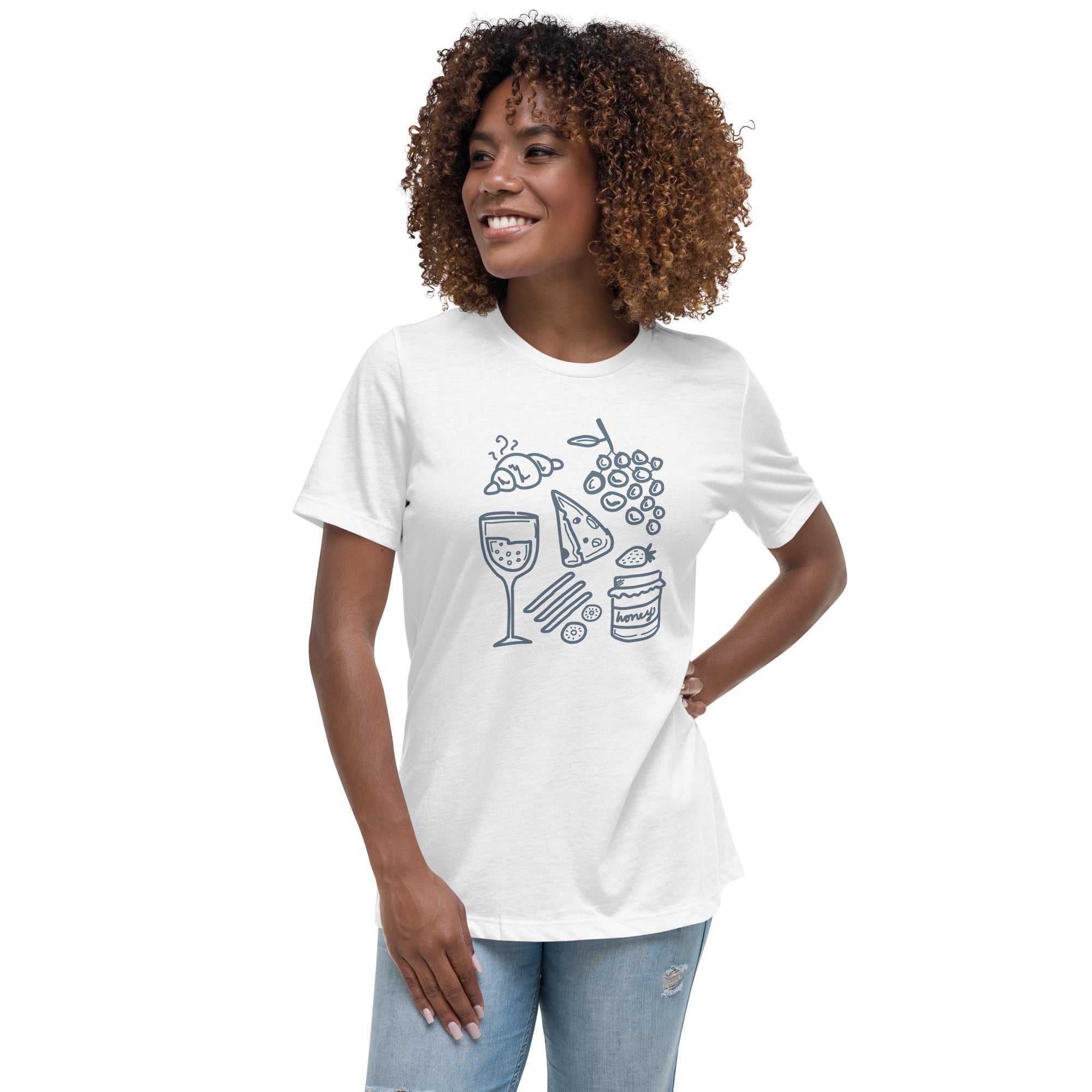 Charcuterie Women's T-shirt
Sale price

$31.50
Regular price
(/)
All measurements in accordance with US Standard Sizing
All styles made in stretchy knit fabrics. For in between measurements, we recommend choosing the larger size.
---
Slice through the fashion monotony with our Charcuterie Designed Women's T-shirt
Who needs diamonds when you can have a shirt adorned with cured meat masterpieces? Spice up your wardrobe and show the world that your style is as bold and flavorful as your favorite charcuterie board!
Fit & Feel

- Made from our super soft peachskin jersey in 92% polyester/8%spandex and lined with bamboo/rayon/spandex for comfort.

- Classic cheeky brief cut is both comfy and flattering.

- Fully printed 1.25" wide elastic waistband gives your undies a added touch of individuality.

- Activeseam stitching to move with you and keep seams smooth and bulk free

- Never-fade full colour sublimation print lasts even with repeated wear and washing.
FAQs

PRODUCTS 

How do I scratch off the dates? 

Our scratch-off material is very easy to remove with just a small amount of force. If you press down lightly, you can scratch it off with your fingernail, a credit card, a quarter, or anything else with a rounded edge. 

What is the lid covering the book?

We ship out all of our books in a protective lid. This lid is intended to absorb all of the damage during the shipping process so that your book can be in pristine condition when it arrives. As an added benefit, if the protective lid doesn't take any damage during shipping, it can be a great way to store your book when it's not being used. 

I love the art in the book! Who made it and how long did it take?

Our artwork took about a year and was completed in a collaborative effort between ourselves and an artist named Nemanja Malidza. 

How are your books made, manufactured, packaged, and shipped?

Our books were written and designed by us, Julian and Amanda, over the span of a few years. All of our work was finalized and put into production within the last year. 

For manufacturing, we have partnered with a medium sized business in Hong Kong. It was important to us to work with another business that believes in fair and ethical labor practices, so it took us a while to find and form this partnership. They print our books, glue the pages to the spine, and then ship the finished product to us in California.

In California, we personally package every order and ship them to customers through the USPS.

Are your dates actually "unique"? 

Yes! We believe that we provide the most value by providing date ideas that are truly "outside of the box." Our intention with these dates is for couples to feel like they wouldn't have thought of these dates on their own.

Are there any overlapping dates between Bombshell Dates and 50 First Dates? 

No! Not a single date is the same. If you order the 2-Book bundle, you will be receiving 100 unique dates. 

I noticed that my book is slightly different from the one my friend ordered, why is that? 

We frequently update the dates in the books so that we are always improving the quality of our products. We will occasionally update the wording of dates to improve and clarify instructions. We will also fully replace dates if we believe that we have thought of a better date. 

MY ORDER

I want to order a book as a gift. Do you do gift wrapping and other special requests? 

We don't offer this service on the website, BUT if you reach out to us on Instagram, we can try our best to complete your request. 

What if I don't receive my order? 

If your package is lost by the USPS, we will send you another copy free of charge. If your package is updated as "delivered" by the USPS, but is still missing, then please reach out to our support email and we will find a solution to the problem as best as we can.

Can I make changes to my order? 

You can send a message to our support email if you would like to modify your order. Please try to do so before your original order is shipped, otherwise, we will just have to send another package.

 

DIDN'T SEE YOUR QUESTION?

All questions related to shipping, refunds, returns/exchanges, payment, and contact information can be found with their respective links at the bottom of this website. 
If you have any other questions, please email us at acouplescratchesaway@gmail.com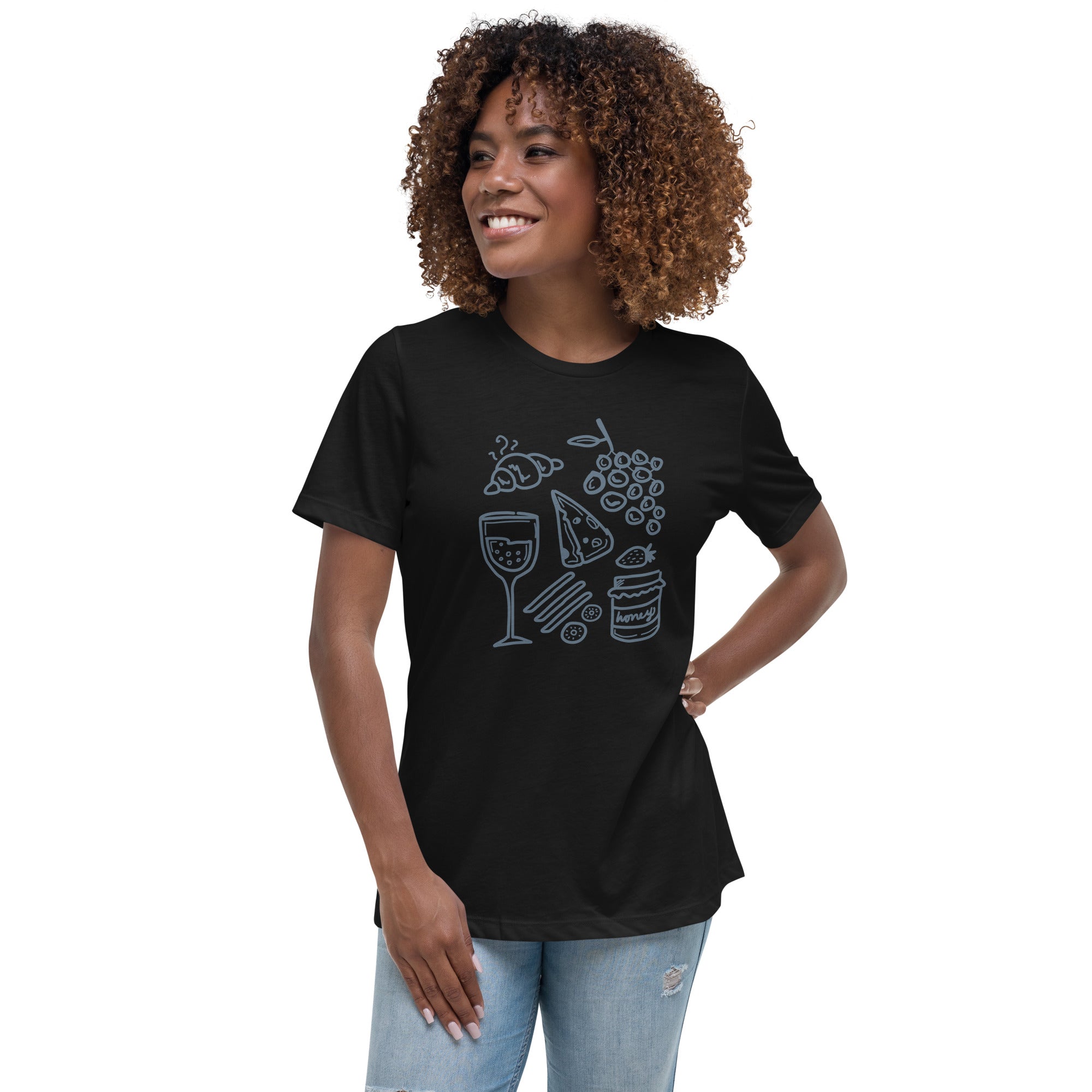 Charcuterie Women's T-shirt
Sale price

$31.50
Regular price
Choose options